iPhone/iPad Payment Processing
by SaleManager
Process Encrypted Mobile Payments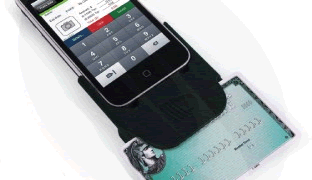 Mobile Payments Only: $5.00
(per user/per month)



Mobile & eCommerce: $15.00 Payment Gateway (unlimited users), $9.95 Mobile (per user/per month)

Get a Merchant Account - market your business name not the name of your processor.
USA Merchant Account

Canadian Merchant

UK, EU & International

High Risk Merchant Account

Payment Gateway Only Setup Form
(for merchants with existing merchant account)
Supported Devices: iPhone 5, iPhone 4 (w/ Cable), iPhone 3G, iPhone 3GS, iPod Touch, iPad (w/ Cable).
Accept Mobile Payments Anytime and Anywhere
Mobileauthorie™ is your complete mobile processing solution for accepting credit card payments both in and out of the office. Swap meets, retail stores, beauty salons, barber shops, street fairs, antique shows, mobile detailing, on-site consultants, taxi cab drivers, tour guides.. the list is endless on who could benefit by offering the convenience of accepting credit cards on the spot and the peace of mind getting immediate authorization for the charges.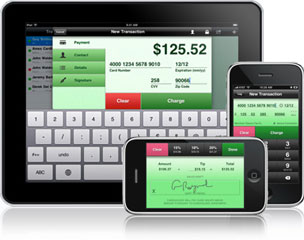 Mobileauthorie™offers impressive, revolutionary, yet functional credit card charging capabilities for the merchant. It combines the convenience and mobility of the iPhone/iTouch/iPad with the power to do business, make sales, and authorize/capture charges anywhere there is a network connection.  
The mobile processing module will process keyed or swiped transactions using cutting edge hardware encrypted card readers, geo-tag locations on the receipt where the transaction occurs, e-mail receipts, capture digital signatures, and perform partial or full refunds within the transaction history log. The application is free to download and incurs no additional per transaction fees.
Key Features
Top Rated
iProcess™ will Geotag the location of the transaction on the receipt.
Print or Email customer receipts.
Capture digital signatures.
Add a tip to the total transaction, if necessary.
Perform full or partial refunds from the Transaction History Log.
Allow you to process both keyed and swipe transactions with our encrypted Swipe Solution.


To Get Started

For more information complete our secure Pre-Sales Inquiry Form. To speak with a customer care representative call SaleManager Merchant Services, toll free, on 1-800-918-4890. To get started simply complete and return our merchant account application located to the left.
Encrypted Card Readers
All mobile card readers are fully encrypted to protect your customer's sensitive payment data. Don't use a competitor's card reader that is not encrypted and easily hacked. Purchase encrypted card readers from within the Planetauthorize gateway control panel. . Contact Us to learn how to get a Free encrypted card reader.
Vew iDynamo for iPhone, iPod Touch and iPad

View Mobile Encrypted Card Readers