Get it free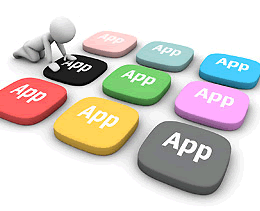 Available as a Free Download
Our payment applications are available as a free download from iTunes, Google Play and the Windows Store.

Supported Mobile Platform
• SwipeSimple™ - iPhone/iPad & Android
• iProcess™ - iPhone/iPad & Android
• Mobileauthorize™ - iPhone/iPad, Android & Windows Phone

Best Rate Guarantee
• Swipe Rate: 1.59% + $0.20
• Keyed Rate: 2.19% + $0.25
• U.S. Merchant Account Pricing. Other rates apply for other countries.

Pricing info
* Merchant Account Included
A merchant account is required to accept and process credit card transactions. All prices include a U.S. merchant account, online account management and a free mobile application. U.S. Capital Bankcard Merchant Account rate is only 0.20%.

Canadian, United Kingdom, European Union, International and High Risk merchants should Contact Us for pricing.

Card Readers
We offer encrypted card readers and EMV encrypted card readers.

Gateway Edition
Mobileauthorize Payment Gateway Edition supports Planetauthorize, Authorize.Net, PlugnPay and Skipjack payment gateways.

Electronic Checks
Electronic Check processing is subject to separate approval. Service available to U.S. and Canadian merchants. Supports Planetauthorize, PlugnPay and Authorize.Net echeck service.